* Required Field
We never sell or share your information.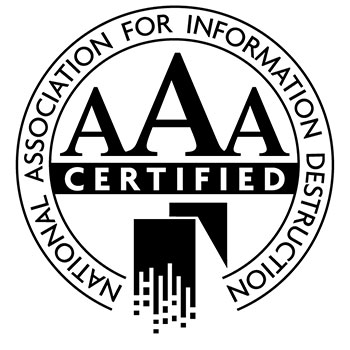 Monday – Friday, 8am to 4pm (except holidays)
While there is no job that is too small, sometimes we can meet your shredding needs more cost effectively and conveniently if you drop your material to be shredded off at our location. We accept drop off shredding at our facility Monday – Friday from 8 am until 4pm (except holidays), and we do not close for lunch. A staff member will assist you in getting your sensitive documents inside of our facility where they will be placed in a locked container and destroyed later that evening. The containers are physically locked, and stored in a secured facility that is under constant video surveillance.
Drop Off Shredding Services in Phoenix, Arizona.
If you're in the Phoenix area and are looking for a reliable company to handle your document destruction needs, look no further than Assured Document Destruction. We offer drop-off shredding services that are both convenient and secure.
When you use our drop-off shredding service, you can rest assured knowing that your documents will be destroyed in a secure and confidential manner. All of our shredding is done on-site at our state-of-the-art facility, which means your documents will never leave our care.
Drop Off Shredding Location
There is no need to remove staples, paper clips, rubber bands or file folders, our shredders are able to easily destroy those items. If there are large metal pieces like a hard drive or stapler, or plastic items like three ring binders, sheet covers, etc. this material would have to be removed prior to shredding.
The cost for drop-off service is $10.00 per 1.2 cubic foot box, roughly the size of a copy paper box. We estimate bags with the same metric of a copy paper sized box or approximately 35 pounds of material.
Our address is 930 S. 67th Avenue , Phoenix, AZ 85043 , please click here for a Google map or click here to download and print the PDF map.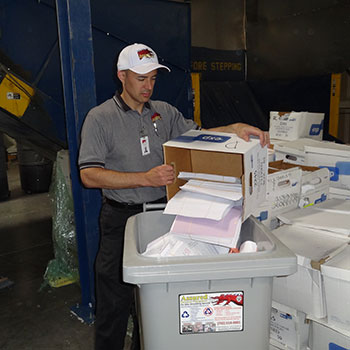 Bring Your Shredding to Us
No Banker Box? No Problem!
Partnering with Our Customers
Complete Shredding Services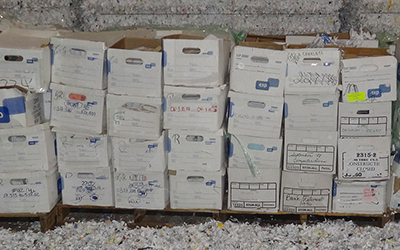 Assured Document Destruction specializes in secure shredding services. Whether it's on an on-going, regular basis for your office or a one-time bulk clean-out of storage documents.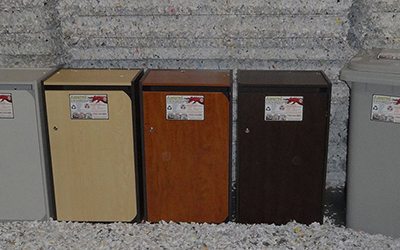 All materials are shred at your location into small particles by one of our on-site security specialists, returned to our secure facility, then compressed into 1,500 lb bales.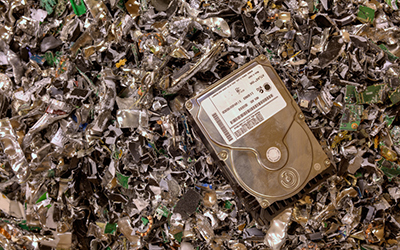 Assured Document Destruction has specialized expertise in hard drive destruction, computer disposal and electronic media destruction. We are certified for on-site mobile…
The reCAPTCHA verification period has expired. Please reload the page.