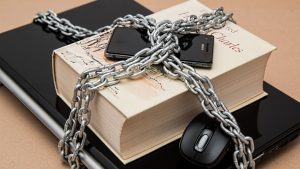 Did you know that over 500 identity theft cases are reported daily in the United States? That's one every minute! And with data breaches becoming more and more common, it's no wonder why so many people are worried about their personal information being stolen.
One of the best ways to protect your information is to use a professional document destruction service like Assured Document Destruction. We provide paper shredding, hard drive destruction, and document digitization services to help you keep your information safe.
Here are five ways our services can help you protect your documents:
1. Paper Shredding
At Assured Document Destruction, we understand the safety of your documents. We offer paper shredding services to help you get rid of old financial documents, medical records, and more sensitive information. We use state-of-the-art shredding machines to ensure your documents are shredded in a way that complies with all laws and regulations.
2. Hard Drive Destruction
Assured Document Destruction can provide hard drive destruction services to protect your information. When removing old computers and other electronic devices, it's essential to destroy the hard drive to prevent access to sensitive data. We use special hard drive destruction machines to shred the hard drives into small pieces so your information remains confidential and secure.
3. Document Digitization
As the digital age progresses, more and more businesses are moving towards digital documentation. Storing important documents in digital form has many benefits over traditional paper storage methods; digital documents are easier to organize and search through, take up less physical space, and are less vulnerable to theft or damage. However, digitizing documents can be a time-consuming and expensive process. Assured Document Destruction offers a solution with our document digitization service. Our team of experts will quickly and efficiently scan your documents, create digital copies, and store them on our secure servers. This way, you can rest assured that your documents are safe and sound.
4. Off-Site Storage
Most businesses generate a large volume of documents daily. After a certain period, these documents can start to declutter your office and make it challenging to find the information you need. Our off-site storage services are the perfect solution for decluttering your office and organizing your documents. We have a secure facility where we can store your documents until you need them again. This will free up your office space and help you stay organized. If you need to access any stored documents, we can retrieve them quickly and efficiently. Our off-site storage services are affordable and convenient to declutter your office and keep your records safe.
5. On-Site Shredding
Running a business is a lot of work, and there's always something that needs to be done. One task that's often overlooked is decluttering and organizing the office. Papers can pile up very quickly, and if they're not dealt with, they can become a real problem. Not only do they take up space, but they can also be a source of stress for employees. That's where our on-site shredding services come in. We'll come to your office and shred your documents that need to be destroyed so you can focus on running your business.
Get Started Today!
Here at Assured Document Destruction, we take information security seriously. We offer document destruction services to help businesses and individuals protect their data. Whether you need paper shredding, hard drive destruction, or document digitization, we can provide the services you need to keep your confidential information safe and secure. Curious but not sure where to start. Contact us today for a free consultation! We would be happy to discuss our services with you and answer any questions you may have.